Zhao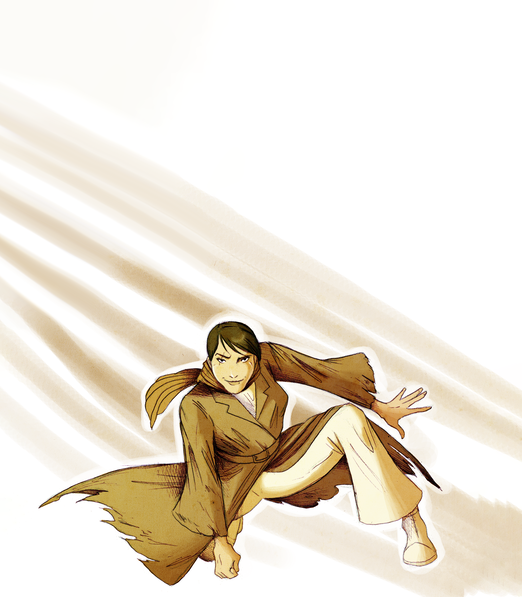 Of Chinese descent, Zhao owns a market in Lower Singapore because to live in Cloud City is financially untenable for the people whom she desires to connect with.
With Australia entirely inaccessible due to the ancient geiger counters which still read 5,000,000 μSv (despite the many decades that have passed), many people fled the city-state of Singapore years ago for fear of fallout from the RDS-88000 hydrogen bomb which obliterated the entirety of Australia in one fell swoop.
However, there are a handful of people who have returned to Lower Singapore (despite government warnings), determined to create new lives for themselves, to help those who were monetarily incapable of leaving, and to bring Lower Singapore back from the rubble.
Zhao is a Realineer, shifting cultures and hammering through incredibly difficult situations.
Though fully capable of living in Cloud City, from a financial perspective, she chooses her appearance and dwelling carefully so as not to alienate those whom she cares for.
Due to her intense compassion, Zhao is a fighter--and does not back down very easily.
With a mild defense, incredible force can be found in her off-beat fighting style--as she supports her allies attacks in the thick of battle. The more the merrier.

Moreover, when Zhao leaves the field, she can bring backup as needed.


The Cast

Akio Ayumi Boulos Christoph Eng Gambito Grit Hindra

Ignacia Isaac Izumi Kay Kyauta Mace Michael Origin

Rohan Yasmine Zhao Zoe